Protect the dune birds such as curlew and wheatear
In 2018, the Wadden Islands Bird Festival and the Texel Big Day will focus attention on House Martins. Although House Martins still breed in various locations on the island, they are having a difficult time. This is a well-known species that builds its characteristic nests under eaves of houses. Vogelbescherming Nederland and SOVONhave chosen the species as bird of the year 2018, and this is for good reason.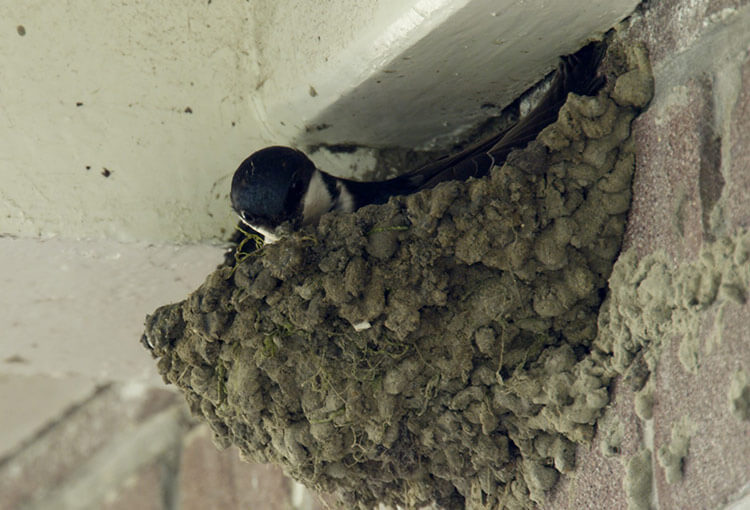 The House Martin is in steadily decline. This beautiful black and white species in breeding in fewer and fewer places. There are also still many people who remove nests from their houses as they don't like the droppings on their paths or windows. By create awareness for this familiar little bird we hope to gain insight into the locations where this species still breeds and to better inform people of the measures that can help this species thrive.
We want to raise money for House Martins on Texel through the Wadden Islands Bird Festival, through the Big Day and through the excursions. Our goal is to undertake measures that provide more breeding opportunities and increase the number of areas when they can collect mud suitable for building their nests. This is particularly important during drier periods.